A contemporary novel of passion and romance,
heroism and cowardice, pride and patriotism
in a world ravaged by violence and greed.
In a 21st Century world ravaged by violence and greed United States Attorney, Giovanni Mastriano, and his beautiful, sophisticated, and aristocratic Italian born wife, Contessa Maria Garibaldi, a naturalized American citizen, fight relentlessly to protect their family and their beloved city of NewYork from the assaults of terrorists and organized criminal gangs who conspire to assassinate the President of the United States and his father, the former President, on July 4th in a coordinated attack in Times Square. The conspirators, in the following week, launch numerous terrorist attacks, nationally, as a fanatical statement of revenge against the United States, and a calculated plan to siphon billions of dollars from Federal, anti-terrorism appropriations.
"Gio" and the Contessa are the "thinking man's" and the "thinking woman's" hero and heroine–intelligent and courageous, yet vulnerable and deeply human. Their patriotism and noble ideals compel them to engage in deadly confrontations and dangerous missions, worldwide, to defeat evil men and women who are determined to destroy America and the American way of life.
From its glamorous beginning to its exciting conclusion "FIRE & ICE" is a contemporary, epic story of heroic men and women confronting and prevailing against ruthless, sinister, and mortally dangerous criminals. It is a story told with an expert and engaging use of language, vividly created original characters, psychological depth, emotional intensity and an exciting plot worthy of the fin
est, literary fiction combined with the pace, sexuality, and humor of the most enjoyable and accessible works of popular fiction.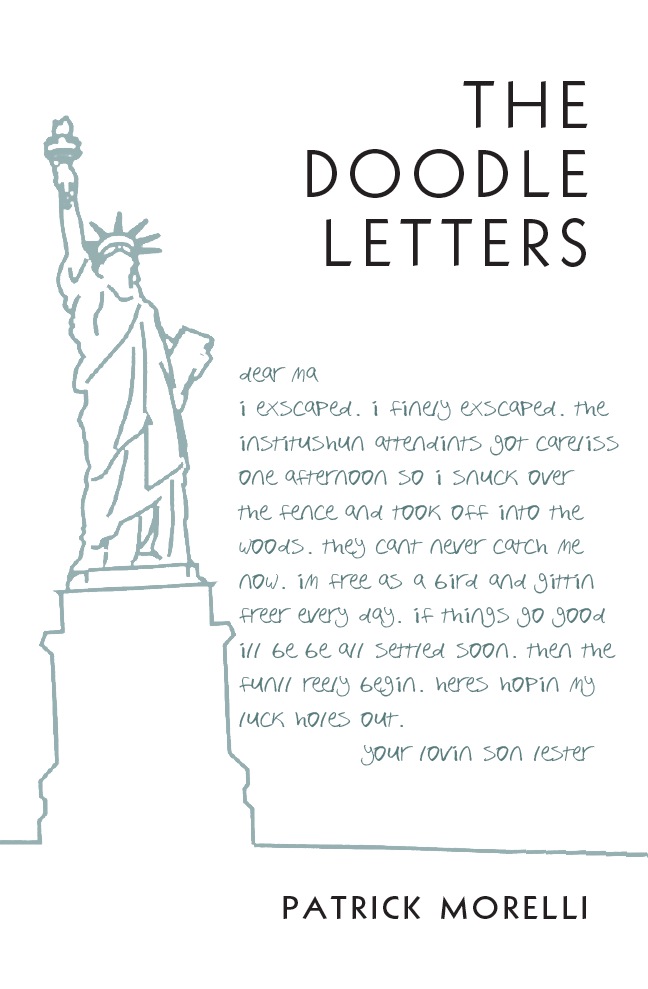 Lester Doodle, an archetypal innocent Ame
rican teenager escapes from a mental institution in upstate New York and flees to Manhattan where he hopes to find personal freedom and liberation from his intense feelings of insecurity and loneliness.
The narrative of his comic, perilous, and often deeply affecting adventures–told through a series of letters between Lester and his doting and eccentric mother, Gertrude Doodle, who lives in the fictional upstate town of East Canolysville, New York–includes universal themes of the class struggle and young love, as well as the profound and emotionally challenging experiences of confronting homophobia, ethnic and racial prejudice, and the painful complexities of wounded soldiers' heroism and self-sacrifice contrasted with the ultimate insanity and senselessness of war.
"It is delightful."
Terry W. Burns, Hartline Literary Agency
"Intriguing and unique."
Jennifer Lyons, The Jennifer Lyons Literary Agency
"Very interesting."
Leanne Sindell, thoughtleadersintl./ipm
"I found much to admire in your writing and creativity."
Bree Ogden, Martin Literary Management, LLC